Developing a medical results platform for Nigeria's largest diagnostic provider
SYNLAB Nigeria (formerly PathCare Nigeria) required a functionality and design overhaul to their patient results system. FDC designed and developed a custom results ingestion system and wrote custom algorithms to handles future results ingestion and streamline data management.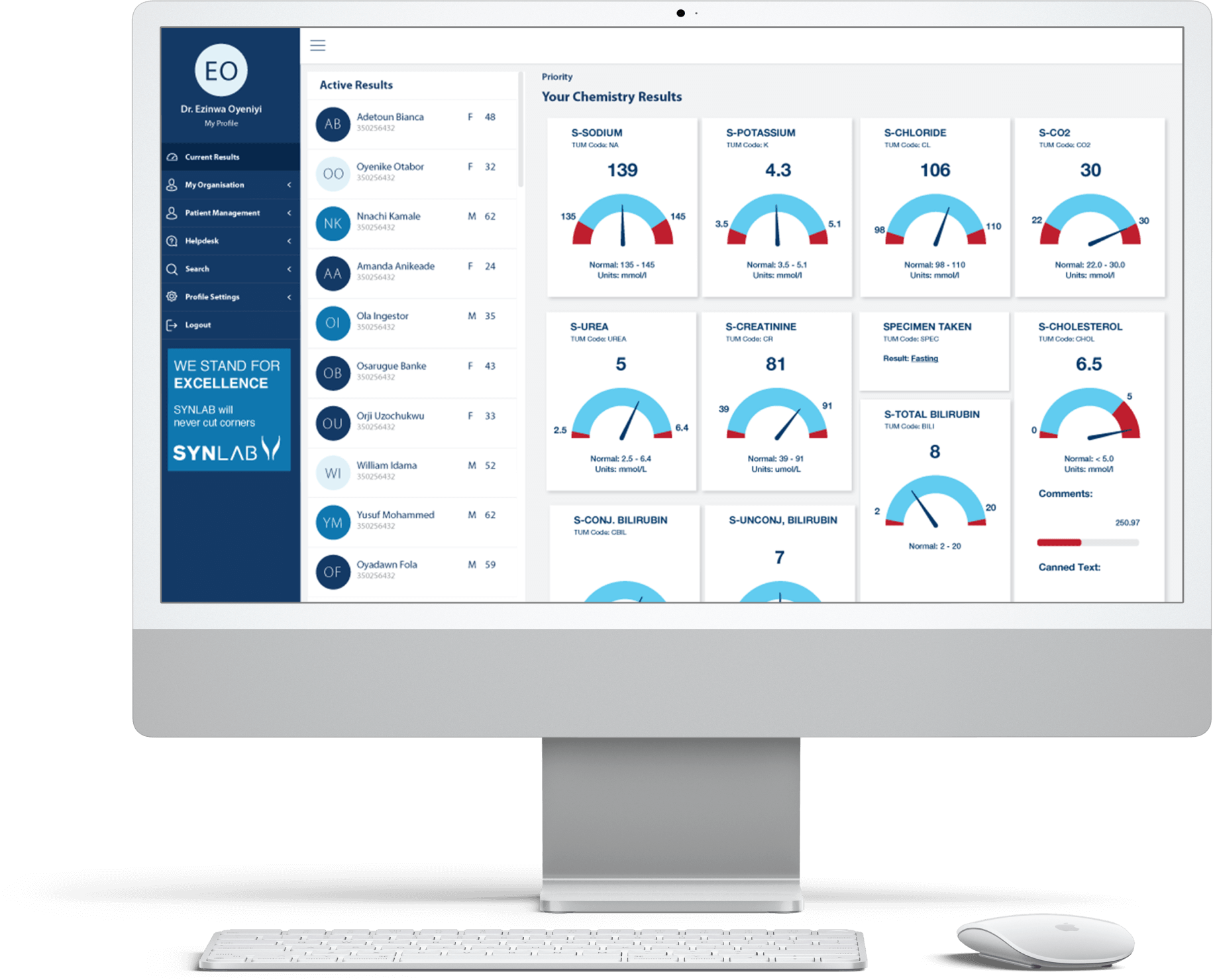 MONTH PROJECT TURNAROUND TIME
An upgraded and redesigned platform lead to a better patient and doctor experience
We built three different portals to integrate three user types into a seamless platform experience. A content management systems allows for administrative management and linked doctor's and patient portals allows for the seamless sharing of medical results in a secure database that adheres to data protection best practice.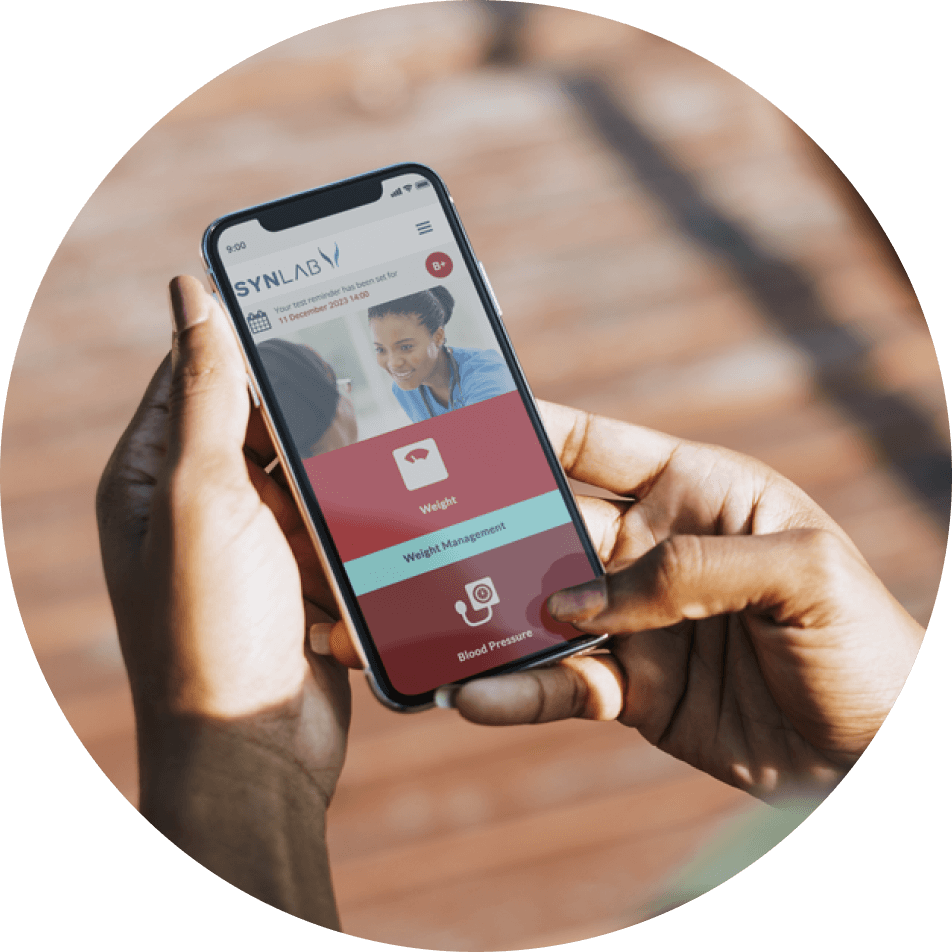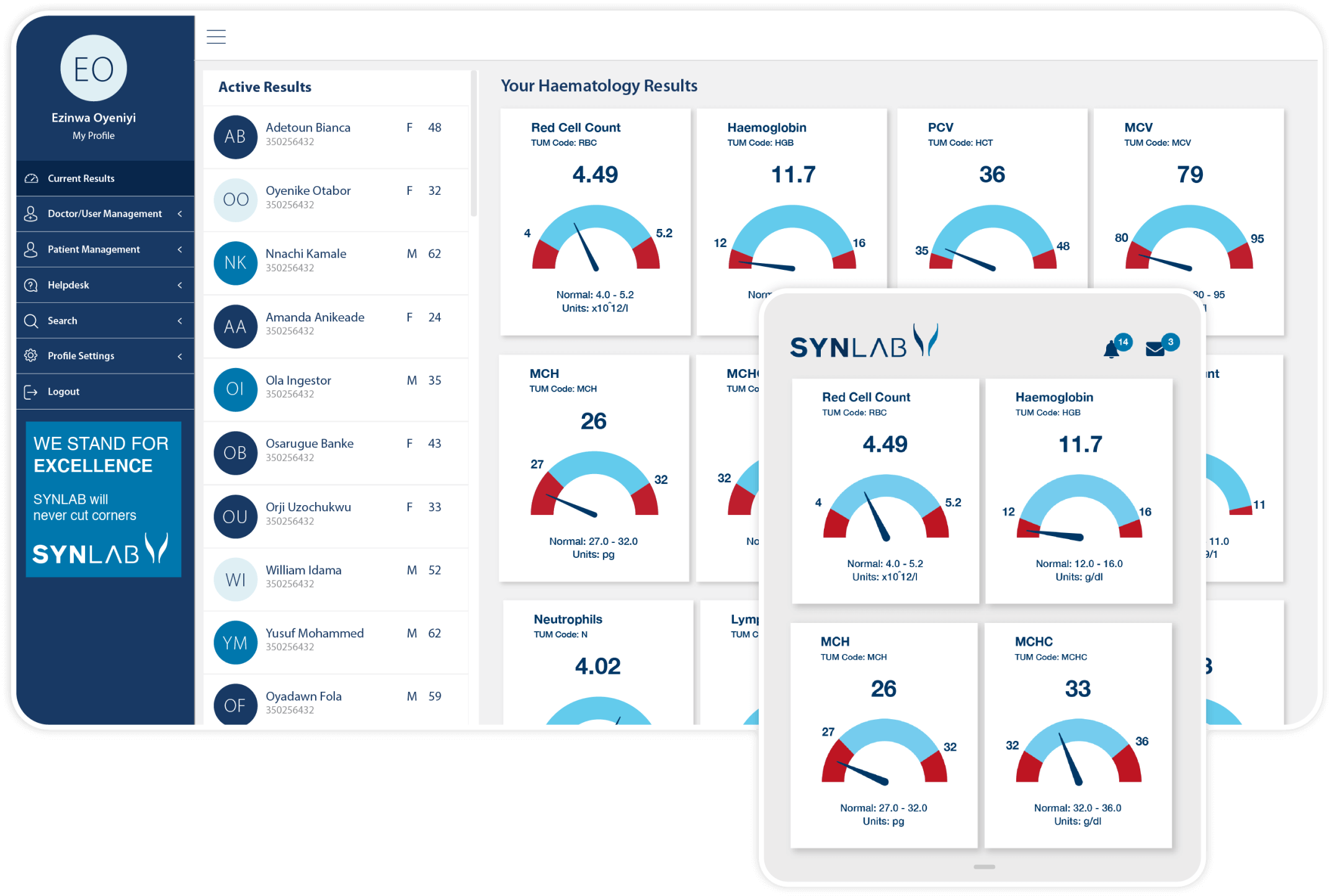 Increased operational efficiency across the business
The platform provides doctors and patients with consequential medial results faster than ever. The mobile version also means that results can be shared and read on the go.
Content management system
Doctor's portal
Patient portal
Ticketed help desk
User interface redesign
User journey redesign
Graphical results
Custom dashboards
Test results monitoring
Patient registration
Mobile notifications
Help desk modules
"We at SYNLAB Nigeria are extremely impressed with the work that FDC has done for us.

They were able to understand our needs and deliver a solution that exceeded our expectations.
They are a pleasure to work with, and we look forward to continuing our relationship with them in the future."
Kenneth Okolie, CEO
SYNLAB Nigeria