Melissa's – The Food Shop
Designing an iconic and cost-effective packaging system for Melissa's
Tasked to unify and streamline the labels for highly recognisable South African food brand Melissa's, FDC developed 7 label templates to account for 238 products in the essentials range. This led to a 62% reduction in printing and production costs, and armed the business with a highly visible identity that represented the handmade nature of the products.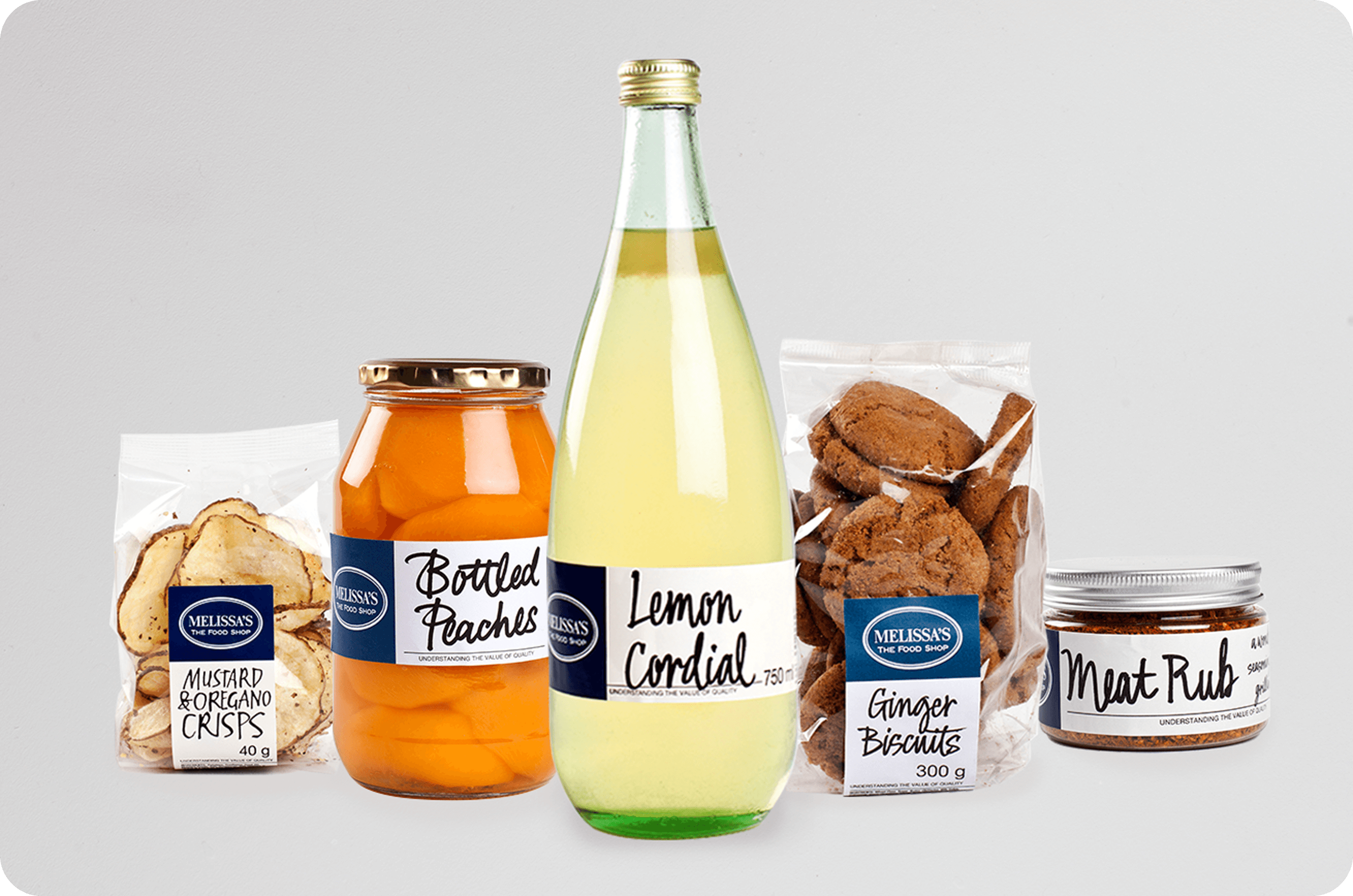 Hand-written design.
Home-made food.
Hundreds of hand-written calligraphy product descriptors formed part of the iconic brand identity. This aesthetic echoed the original objective of creating a visual identity that conveys the craft, love, and time that went into all of Melissa's food products. The hand-written aesthetic connected all ranges, including Essentials and Speciality ranges, and extending to special holiday ranges for Easter, Valentine's Day, and more.