Developing an integrated brand and website for three healthcare facilities in Nigeria
The NSIA Healthcare Development and Investment Company (NHDIC), a subsidiary of the Nigeria Sovereign Investment Authority (NSIA) required a unified brand identity, signage system, and website for its three facilities in Lagos, Kano, and Umuahia, Nigeria.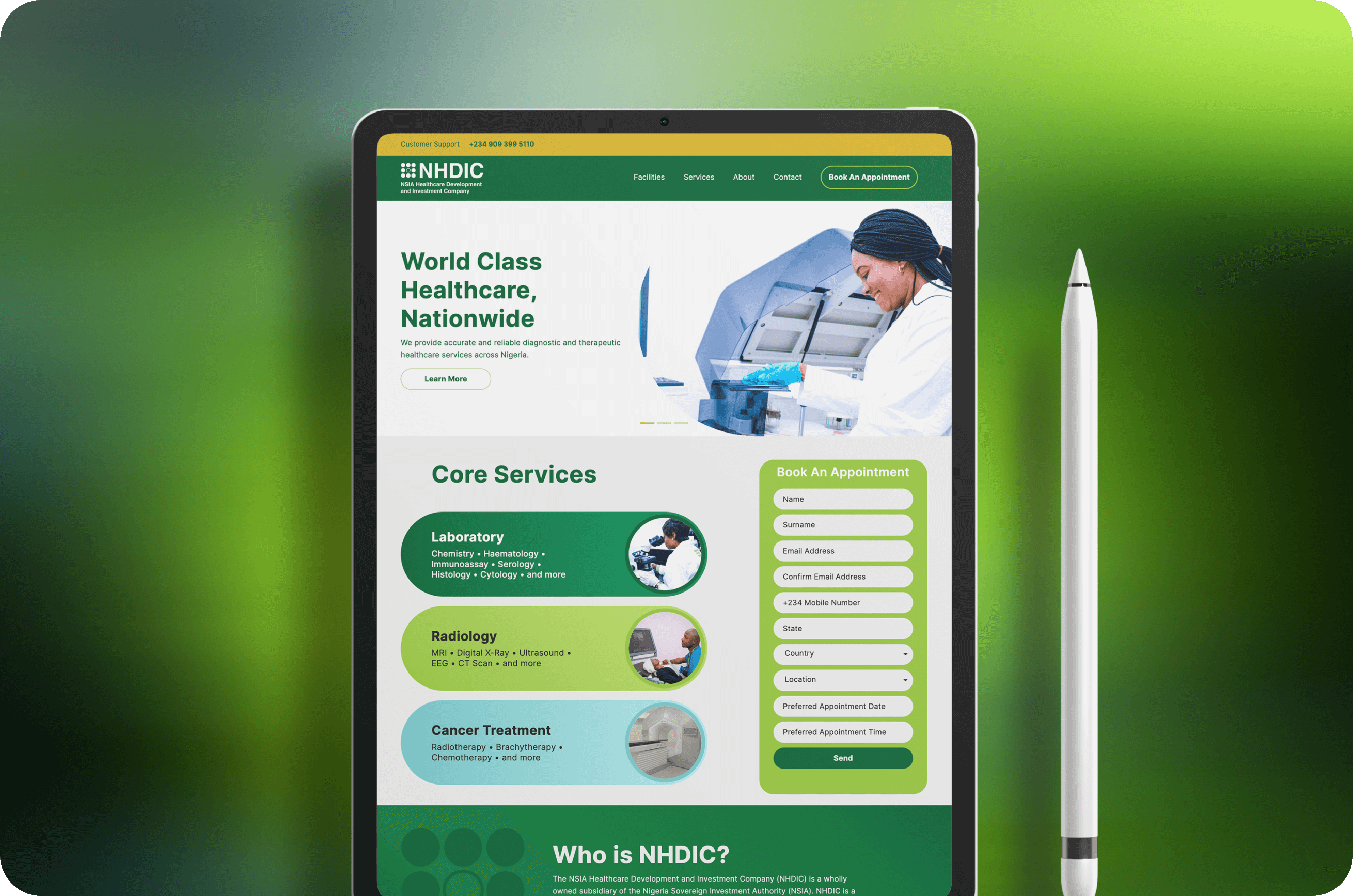 Designing a brand system that is bold, simple, and clear.
The logo icon – circles to make up a square – communicate the interplay between rigid procedures used to ensure quality standards and the organic and fluid nature of the human interaction that forms every day of working in healthcare. Simplicity was maintained across colour, iconography, and typography while texture and gradients were brought in as dynamic background elements to avoid monotony.