Richard Ajayi | Chairman & Director
Drive transformation in the Nigerian healthcare industry through network expansion
and fundraising
Richard Ajayi is the CEO and Executive Vice Chairman of Bridge Clinic and approached us to increase visibility in healthcare in Nigeria and Africa. He also set out to target foundations and individuals to partner with and fund the many innovative inclusive healthcare initiatives he is spearheading.
Connect directly with influential healthcare leaders and share the initiative of interest, all while implementing a content strategy to share Richard's vision and openly invite others to get involved. We identified 4 strategic content pillars to drive engagement and broaden reach:
Philanthropy and CSI
Transforming healthcare in Nigeria and Africa
Healthcare for all and making a difference
Learning, innovation, leadership and development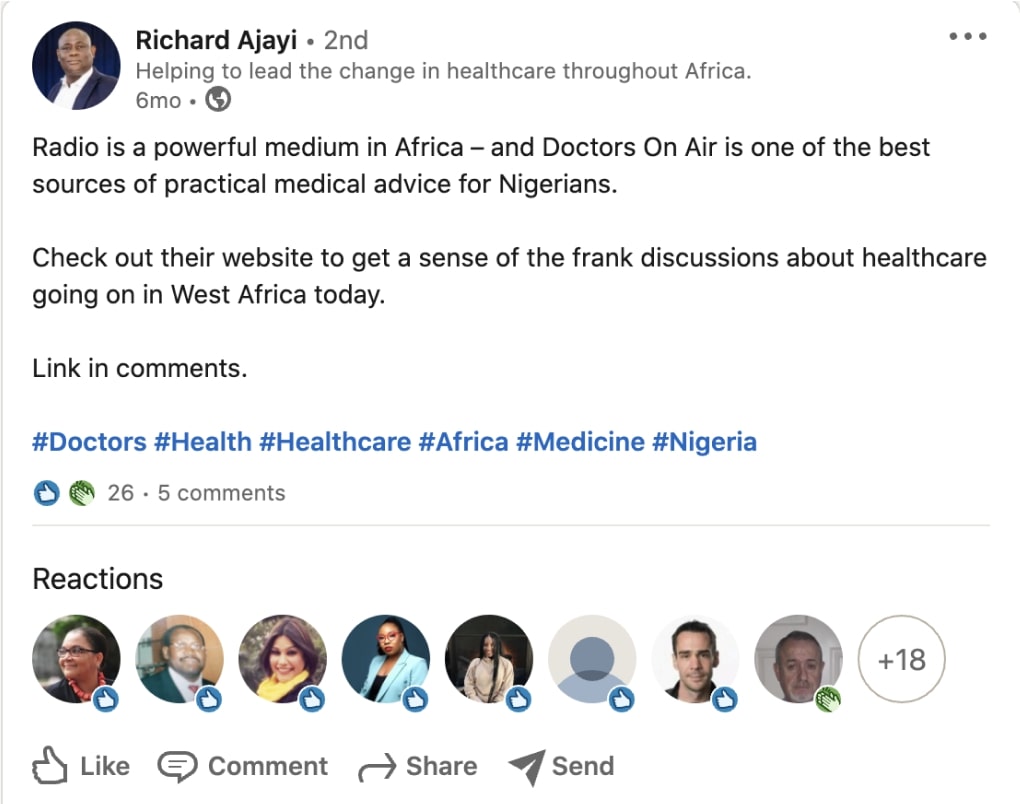 People from these brands connected with or engaged with Richard's content.










FDC developed and designed a SmartLink vision document that unpacks Richard's objectives and informs interested organisations about how to partner with him.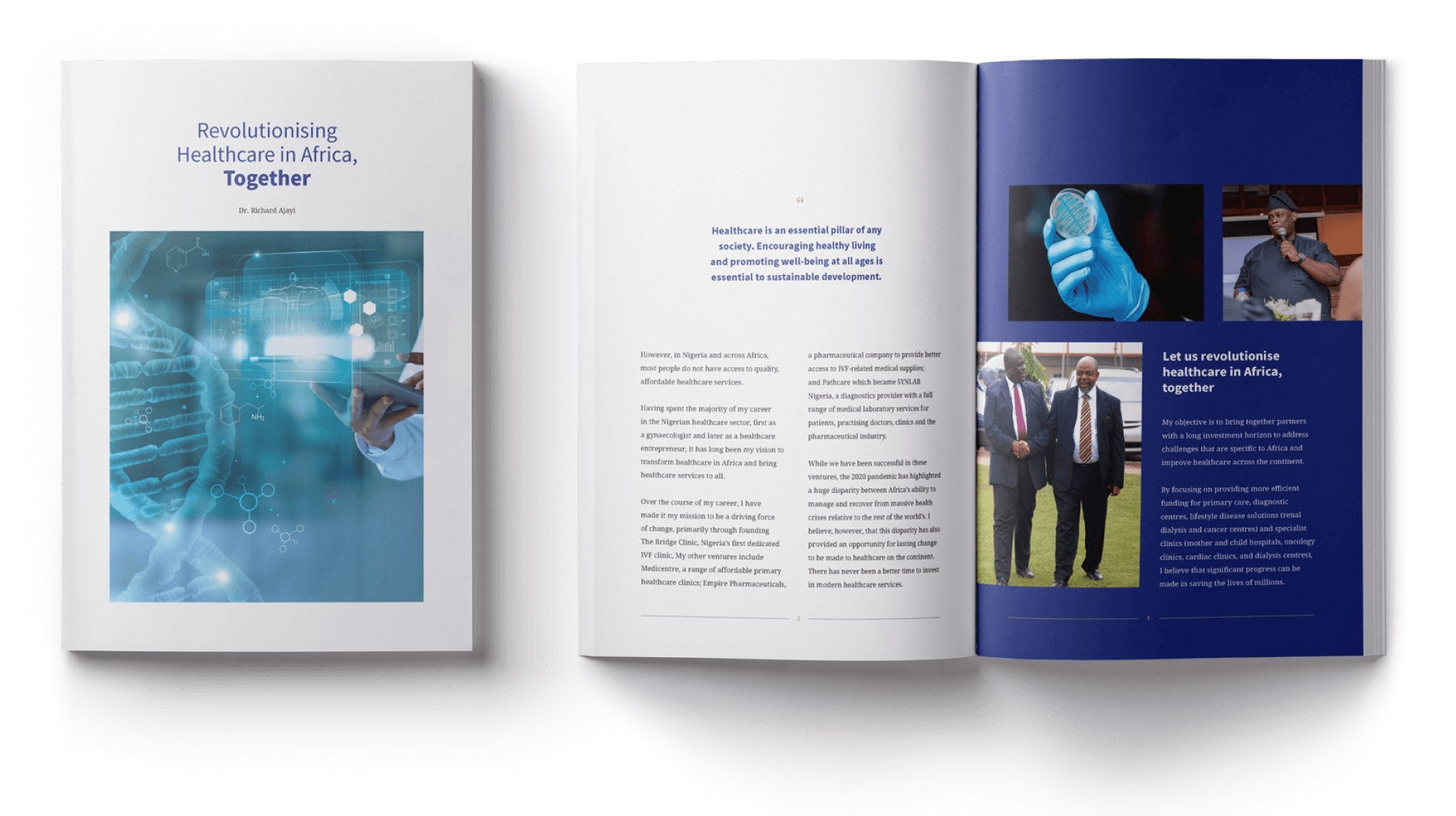 "The Linkedin management service received from FDC had been exemplary. The engagement started with a clear articulation of the communication strategy with a focus on the vision. Once the strategy was articulated, the implementation was professional with a team dedicated to making sure the right connections are made and engaged to achieve the desired objectives.
I am in the process of refining my vision and really looking forward to engaging with them again. I will not hesitate to recommend their services."
Richard Ajayi
Director, Chairman, Healthcare Entrepreneur