Bradd Bendall | Group Sales Director
Drive recruitment and sales,
while building Bradd's professional profile
Avg. recruitment leads per month
Avg. monthly accepted connection requests
Estimated savings vs. recruitment agency
Bradd Bendall is the Group Sales Director of Carrick Wealth and GM of Carrick Property and wanted to attract new Financial Advisors and Wealth Management Specialist to the Carrick team. He also wanted to create brand awareness and visibility in new markets in Africa and drive awareness to Carrick Property.
Sharing content aimed at attracting high-calibre employees and creating a heightened awareness of Carrick Wealth as a phenomenal work experience within the financial services industry. Increase visibility and engagement in the
property sector with engaging content.
Carrick has successfully hired employees directly from LinkedIn connections and receives 5-10 recruitment leads a week, leading to an estimated savings of 182% when compared to a recruitment agency.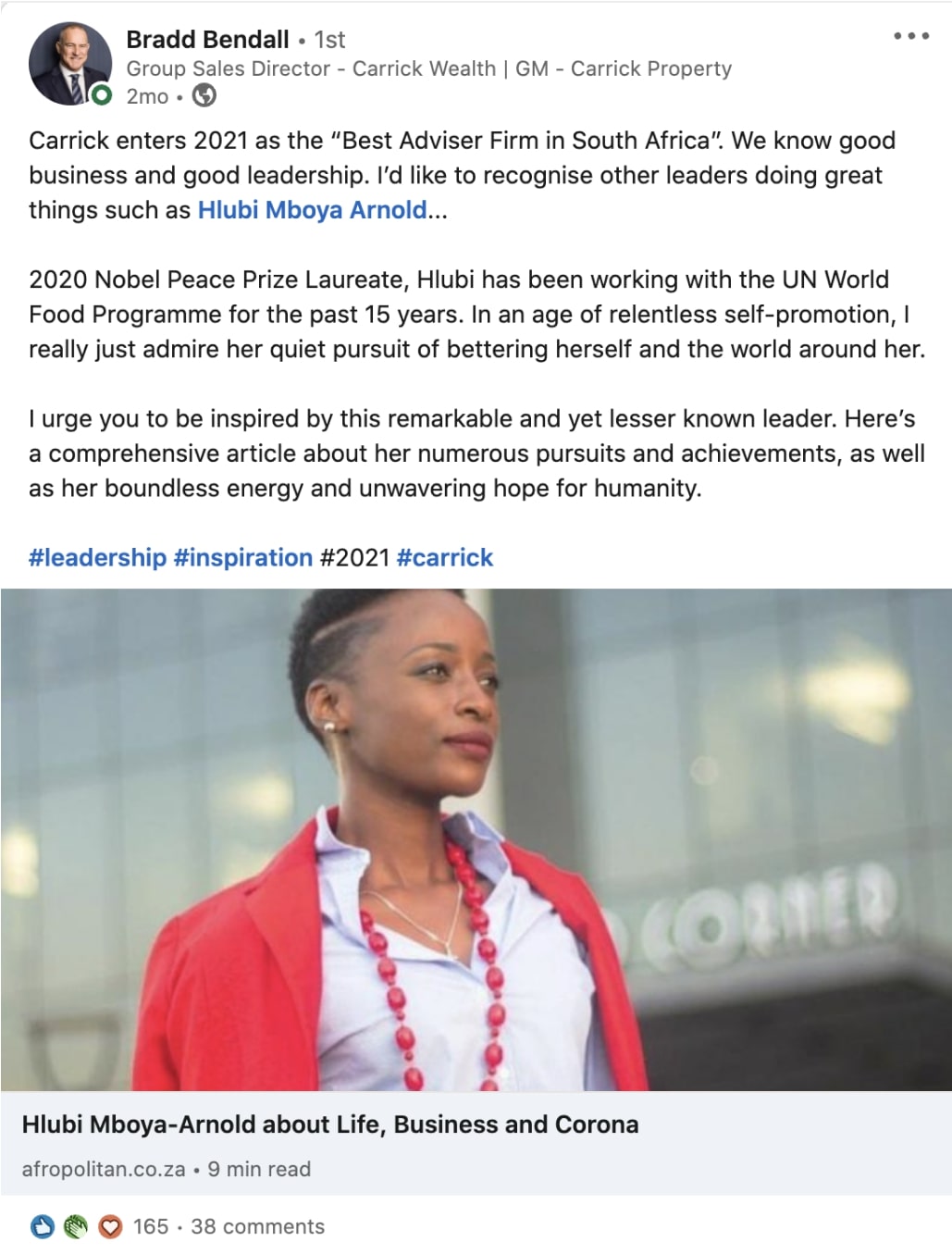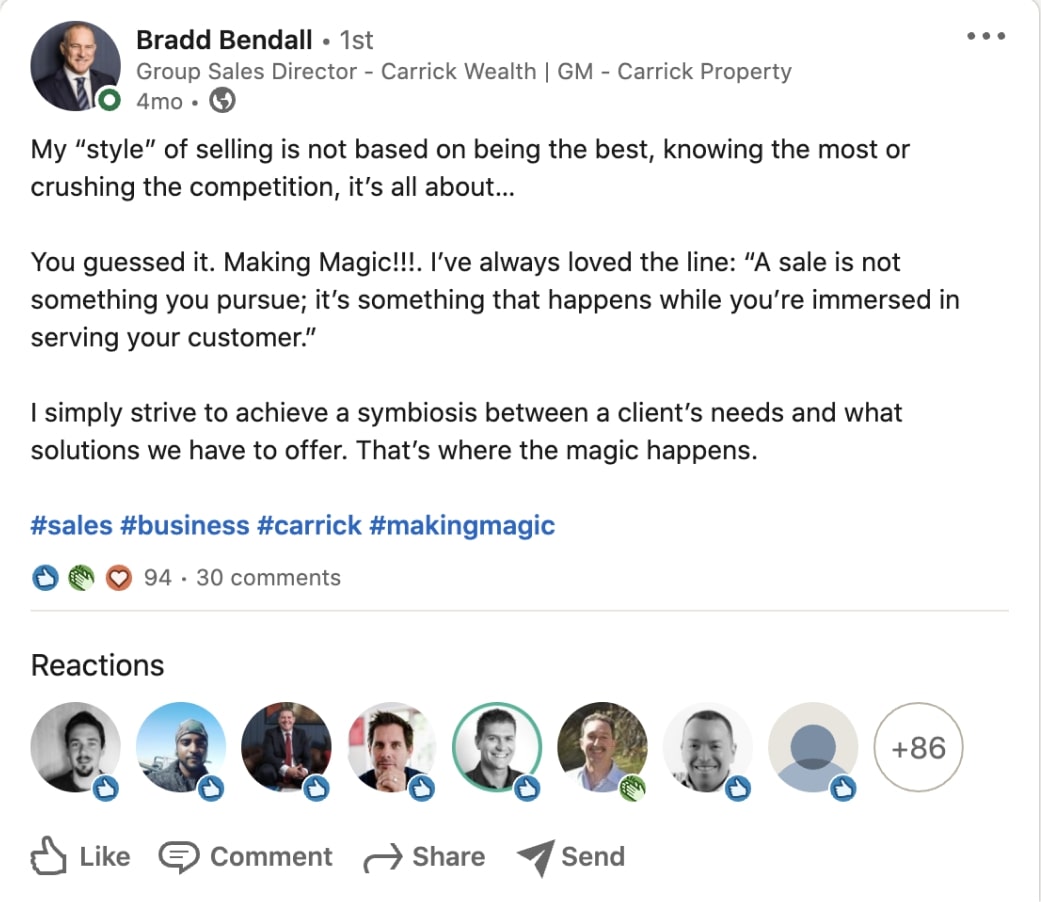 "We have worked with the Flance team for over 2 years and we are delighted with the progress we have made with their team advising us in various marketing spheres.
In the digital space, their expertise has been invaluable. We have focused on brand building and awareness and frankly without the Flance team we would have been nowhere. The proof is in the pudding they say, well our results in all areas have been exceptional thanks to the Flance team.
To top it all, they are a fantastic bunch and such a pleasure to work with, nothing is ever a problem and they go beyond the call of duty to find bespoke solutions. Please feel free to contact me should you have any questions about the Flance team."
Bradd Bendall
Carrick Wealth