Stylescapes, not moodboards
02 August 2023
It's important to understand that creating a strong brand identity requires more than just a catchy tagline or a memorable logo.
A well-defined brand can help businesses stand out, attract new customers, and build customer loyalty.
One way to create a strong brand identity is to use stylescapes. 
What are stylescapes, and what are they used for?
Stylescapes are collages of images, typography, colours, and textures that capture a brand's identity. They help define an undefined brand's visual language, representing options for its proposed identity.
A stylescape is not a moodboard. Moodboards are used for inspiration only, whereas stylescapes are a series of deliberate design decisions which support the brief, research, keywords and goals of the client.
Stylescapes ensure that clients are involved in the design process rather than just being presented with ideas for the creative direction.
How to elevate your brand identity with stylescapes
Stylescapes help bridge the gap between the abstract concept of a brand and its tangible representation. Visualising a brand's identity in a detailed and specific way enables stakeholders to make more informed decisions and provide more meaningful feedback about the design.
Stylescapes can lead to a stronger, more cohesive brand identity that captures the imagination of consumers and creates lasting brand loyalty through consistent expression.
The benefits of using stylescapes in brand development
Stylescapes offer tangible benefits at both strategic and operational levels. These benefits include:
Direction and clarity:

Stylescapes provide a clearer direction for brand identity creation. They help create more meaningful conversations between designers and stakeholders, ensuring everyone is aligned.
Consistency and cohesion:

They help maintain consistency across all branding elements, creating a cohesive aesthetic that can be applied across various mediums.
Aesthetic preview:

Stylescapes allow stakeholders to preview the proposed aesthetic in a real-world context, allowing them to provide more informed feedback and approval.

Improved customer engagement:

Stylescapes can help to improve customer engagement by creating a more engaging brand experience. Customers who see and feel your brand are more likely to form an emotional connection with it.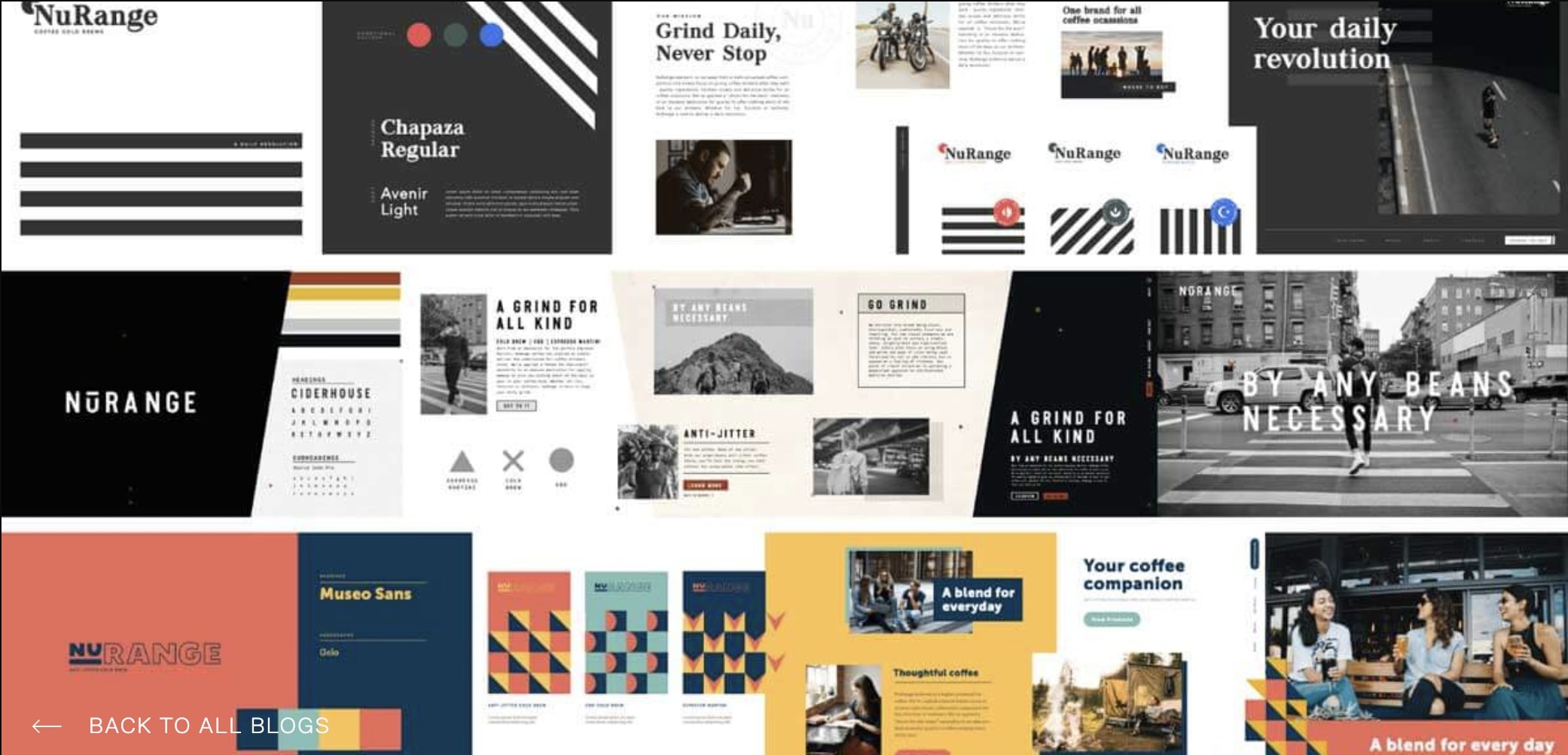 How to create stylescapes to elevate your brand identity
There are a few key steps involved in creating a stylescape:
Define your brand identity:

The first step is to define your brand identity. What are your brand's core values? Who is your target audience? What is your brand's personality? Once you have a clear understanding of your brand identity, you can start to gather inspiration for your stylescape. It's also important to list all of the brand attributes. These will then be compiled into a brand statement which will be used as a source of inspiration to gather the visuals for the stylescape.
Gather inspiration:

Once you understand your brand identity, you can start to gather inspiration for your stylescape. This could include looking at other brands you admire or browsing through images, colours, typography, textures, or patterns you find visually appealing.
Choose your colours:

Your brand colours should be carefully selected to reflect your brand identity. They should be consistent across all your marketing and branding materials, from your website to social media posts.
Choose your typography:

Your typography is just as crucial as your colours. Your brand typography should be easy to read and complement your brand colours.
Choose your imagery:

Your imagery is another vital element of your stylescape. Your imagery should be high-quality and should represent your brand identity.
Create a stylescape:

There are a few different ways that you can start to put your stylescape together. You can create a mood board, a collage, or even a simple presentation. Remember to choose a style that works for you and that you can easily share with others.

Get feedback:

Once you've created a rough draft of your stylescape, getting feedback from others is essential. This will help you refine your stylescape and ensure it's on the right track.
Creating a stylescape is a great way to elevate your brand identity. By following these steps, you can create a cohesive and memorable visual representation of your brand.
In a world that increasingly relies on visual communication, stylescapes are key for companies seeking to build a strong, cohesive, and resonant brand identity. They help create an emotional response to the brand's look and feel. 
Building a strong brand doesn't just stop after you create the initial assets. Branding is the essence of who you are as a brand, but all companies need marketing to build awareness for their brand, products and services. 
Mastering stylescapes is an essential first step for any company looking to elevate its brand in the digital age.