Bob Skinstad | Former Springbok & Entrepreneur
Facilitate business acquisitions and book public speaking engagements
Avg. monthly accepted connection requests
Bob is an ex-Springbok rugby player who has since retired and is now involved with many businesses. Bob is a professional public speaker, VC investor, and is involved in the buying and selling of businesses
We set out to position Bob as a business and network leader and leverage his network to promote other entrepreneurs. We also aimed to transform his profile to become the go-to for business promotion for key connections with sustainable businesses.
LinkedIn is Bob's most followed and active social media and has led to 30 promising business leads.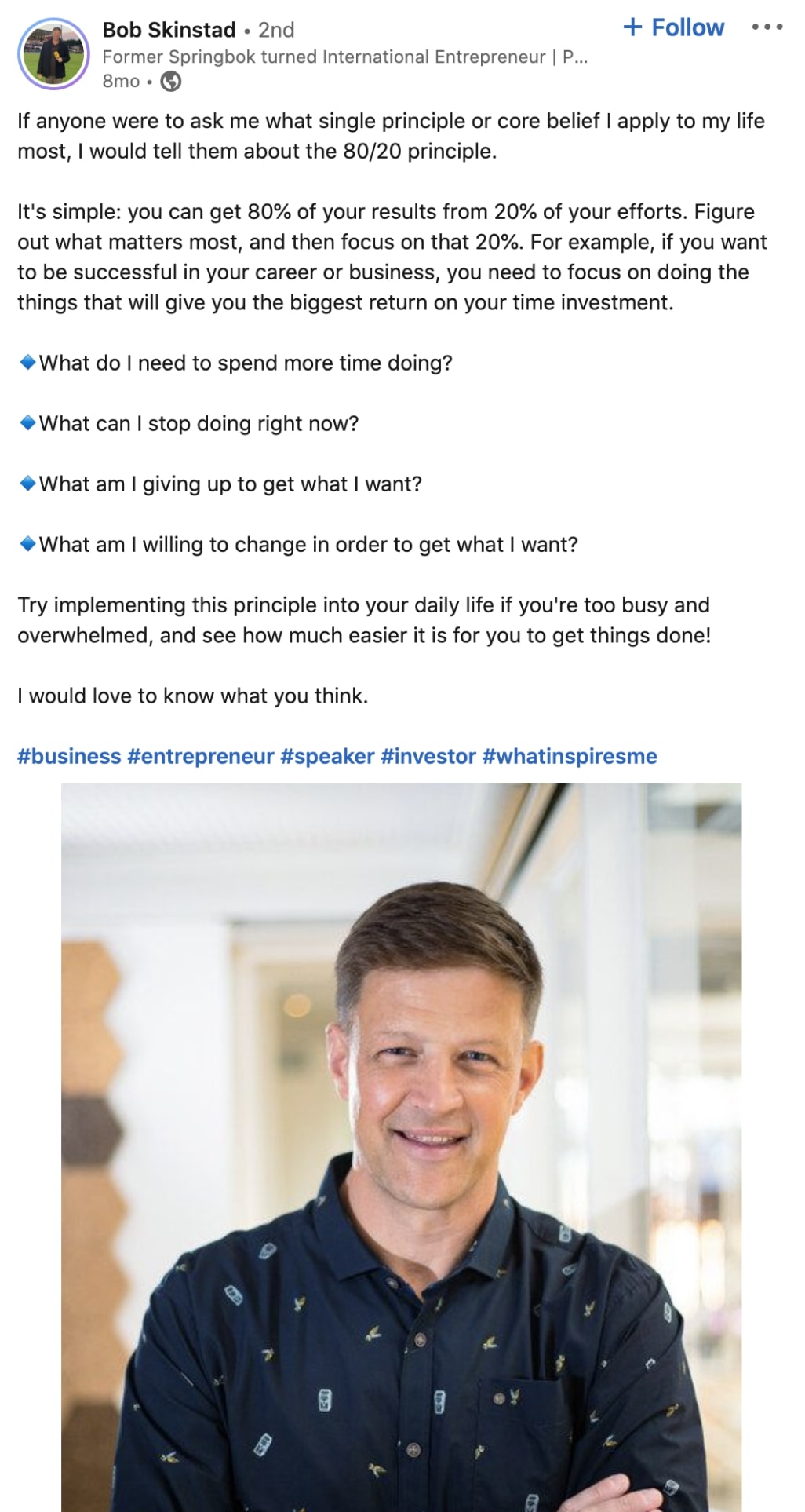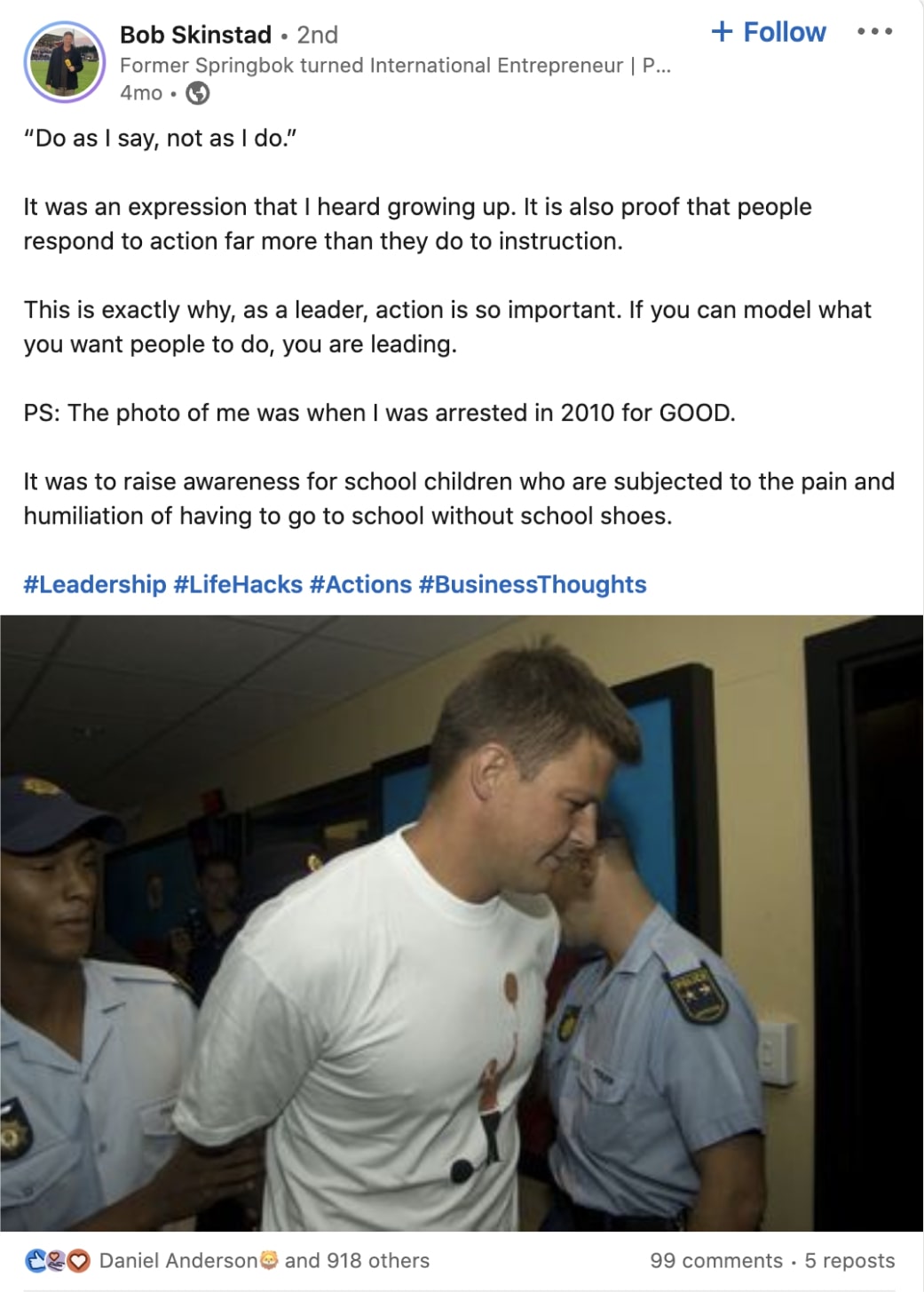 "The biggest challenge I face is consistently speaking and networking with people, creating the right content for social media posts, responding to comments and questions, and crafting emails that carry the right message. I had tried social media schedulers and virtual assistants, but it wasn't the right fit.
Then, I found Flance. With their guidance, I learnt about the different online environments. I learnt how to manage conversations and business leads and how I can take these to the next level of business.
Curating and collating media for platforms, analysing the traction, managing the responses and seeing how to manage my personal brand has been a much-needed service that has worked outstandingly for me. For this reason, I think other sports professionals looking at the same transition will benefit from this service.
I know how to carry the values and skills from a vibrant sporting career and convert them into leadership, innovation, growth, culture and knowledge.
I want other sports professionals to know that they can do the same. The hard work they have put into their professional careers in the sports field was a good stepping stone to their business future."
Bob Skinstad
Former Springbok and Entrepreneur