Creating an interactive try-on filter using augmented reality
DESIGN
DEVELOPMENT
DIGITAL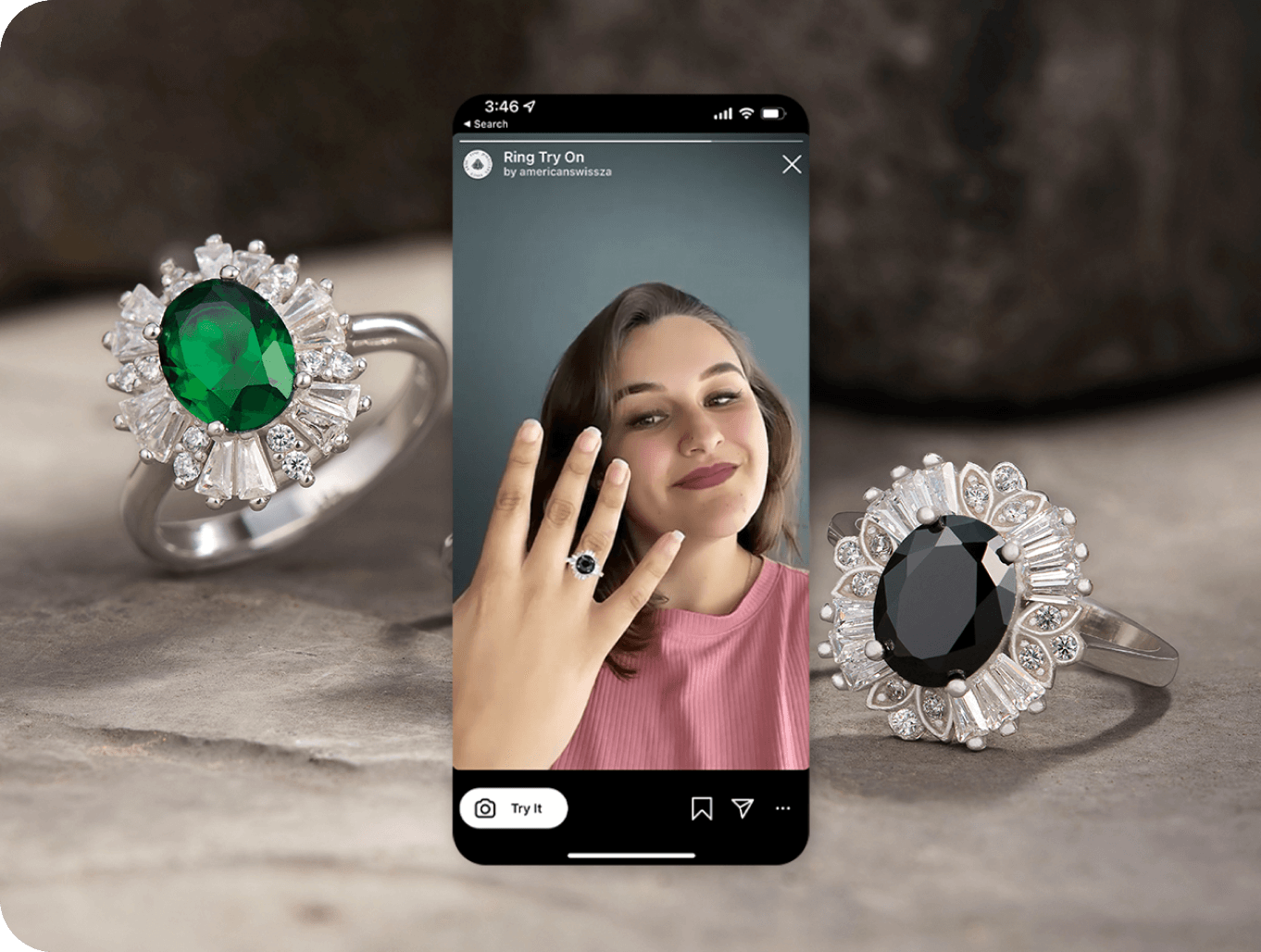 American Swiss needed an out-of-the-box way to engage customers for the range of diamond rings they were launching for the holidays. We conceptualised, planned, and designed the first to market virtual ring try on solution. People could try on the latest range of American Swiss engagement rings, send not-so-subtle screenshots to those who needed inspiration, and interact with the jewellery in a completely new way.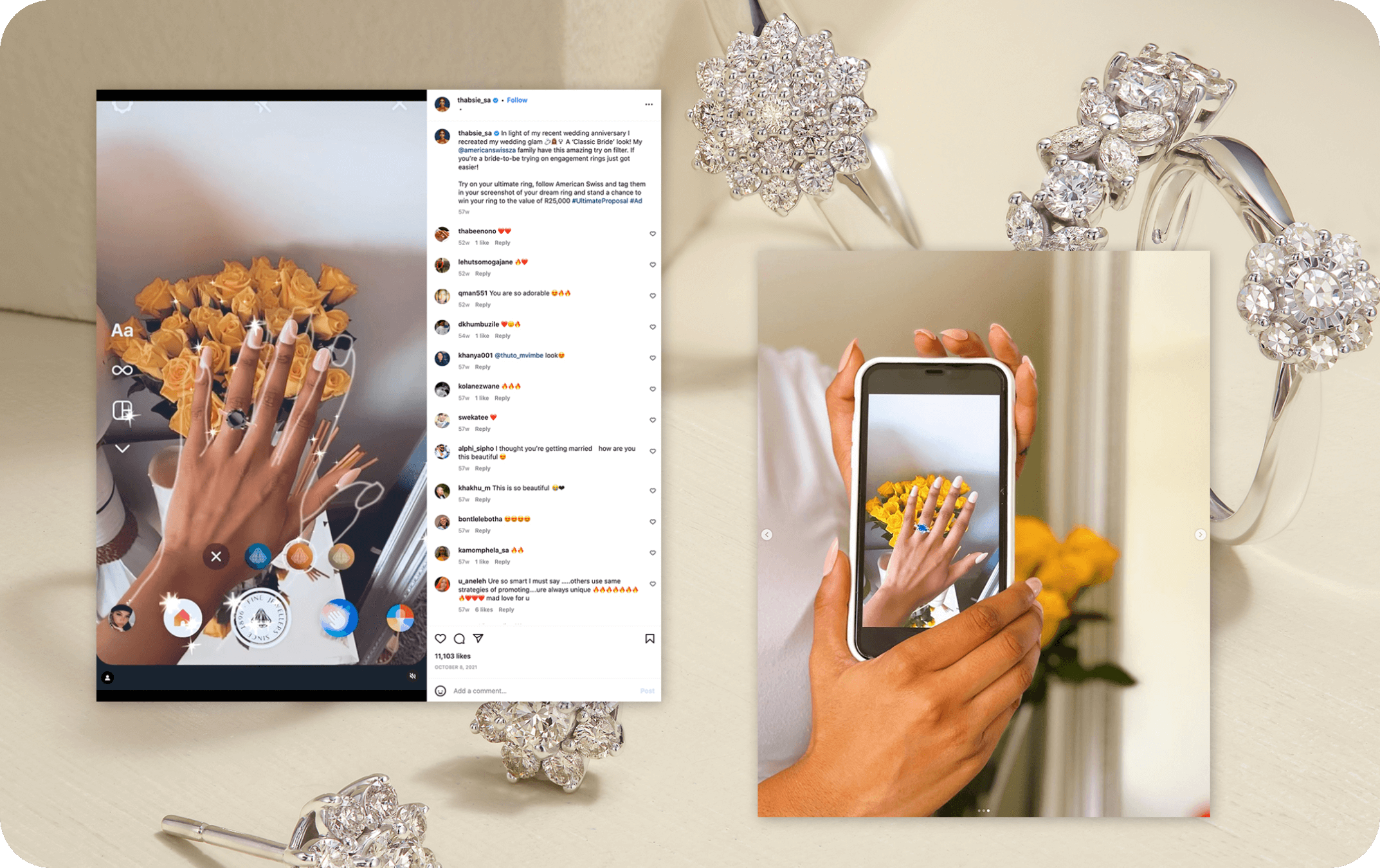 Interact with American Swiss diamonds in a revolutionary way to get people buzzing about the new range of engagement rings.
Put the product on the hands of over 100,000 people
Leveraging augmented reality, we created two virtual try on solutions.
The first was a custom designed Instagram filter that could be used used in selfie mode or flipped to capture the ring only.
The second was a brand-owned microsite, which linked each ring to the main online shop, allowing people to easily purchase or share.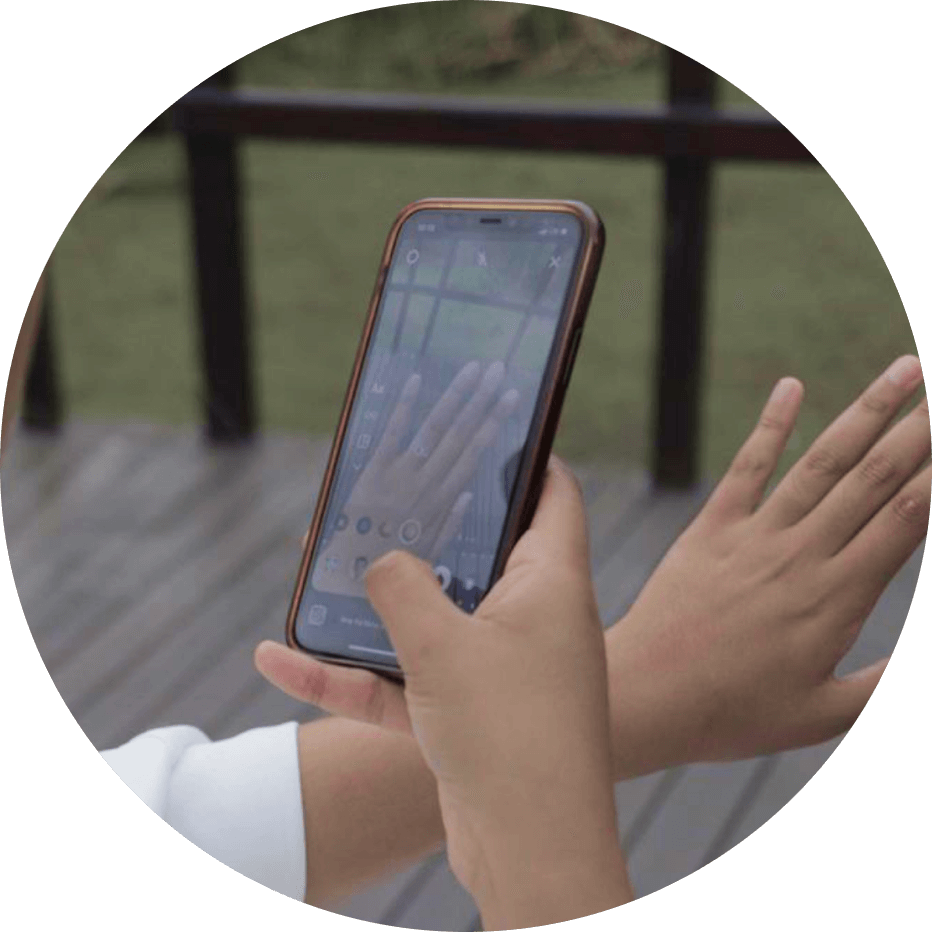 Over 1,000,000 impressions on social
The virtual try on filters not only let people see the new range of engagement rings, but let them share this photos with their partners, and friends to up the chances of getting their perfect ring.
Creative concept
Campaign integration
AR supplier management
Stakeholder coordination
User journey design
Instagram filter design
Microsite UI design
Graphic design
Microsite
Instagram & Facebook filter
Product testing & analysis
Weekly performance reporting
"Seriously though, how cool is the @americanswiss ring filter 😍"
@robynnpaul
@americanswissza tried on the virtual ring and I loved this sooooo much 😍😍😍😍😍😩
@dionne_artistry
the perfect fit #americanswiss
@lameezdevajee
I love both this and the sapphire ring filter. @americanswiss I love the new filters to see which suites u best…More options please lol. So eager to try new styles on this filter. Great innovation here!
@jamiemesisenheimer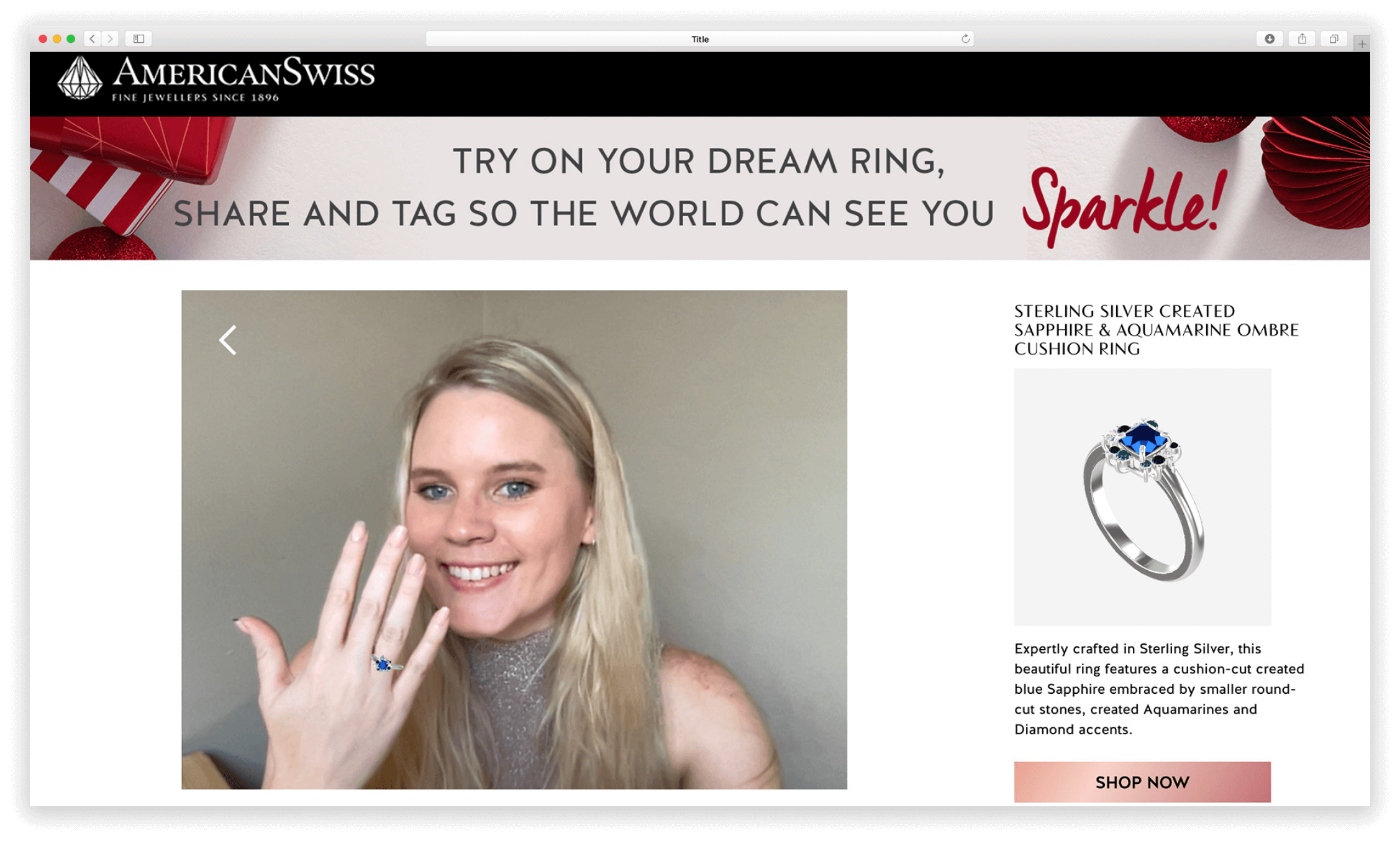 The virtual try-on platform linked American Swiss customers to the online store
The microsite let people browse through more rings, try them on using their phone or desktop, and click through to the American Swiss online store.
The microsite mobile experience let people interact with the 3D models and view the rings' details from all angles.